A Stall for Every Stable
Plus doors and Barn Accessories
Please Call for FREE Catalog & Price Sheets
For over 40 years WOODSTAR PRODUCTS has been focused on manufacturing durable & economical horse stalls. Over the years Woodstar has firmly established itself as a nationally recognized manufacturer of high quality Horse Stalls, Dutch Doors, Barn Ends and Loft Doors, plus an entire line of accessories. Developed, designed, and built to exacting standards, our many fine products are used at thousands of Equine facilities across the United States, and the world.
Uncompromising craftsmanship & the finest materials have given Woodstar an excellent reputation as the one company who can truly provide you with "A STALL FOR EVERY STABLE". Equally important is our commitment to providing the best service to our customers by addressing their every need with our knowledge & personalized attention. From all of us at WOODSTAR PRODUCTS LTD. We look forward to working with you.
"As always our stalls & accessories are made in the U.S.A."
Here are our offerings for stalls. Each stall is fully customizable to suit your needs and to make your barn your own.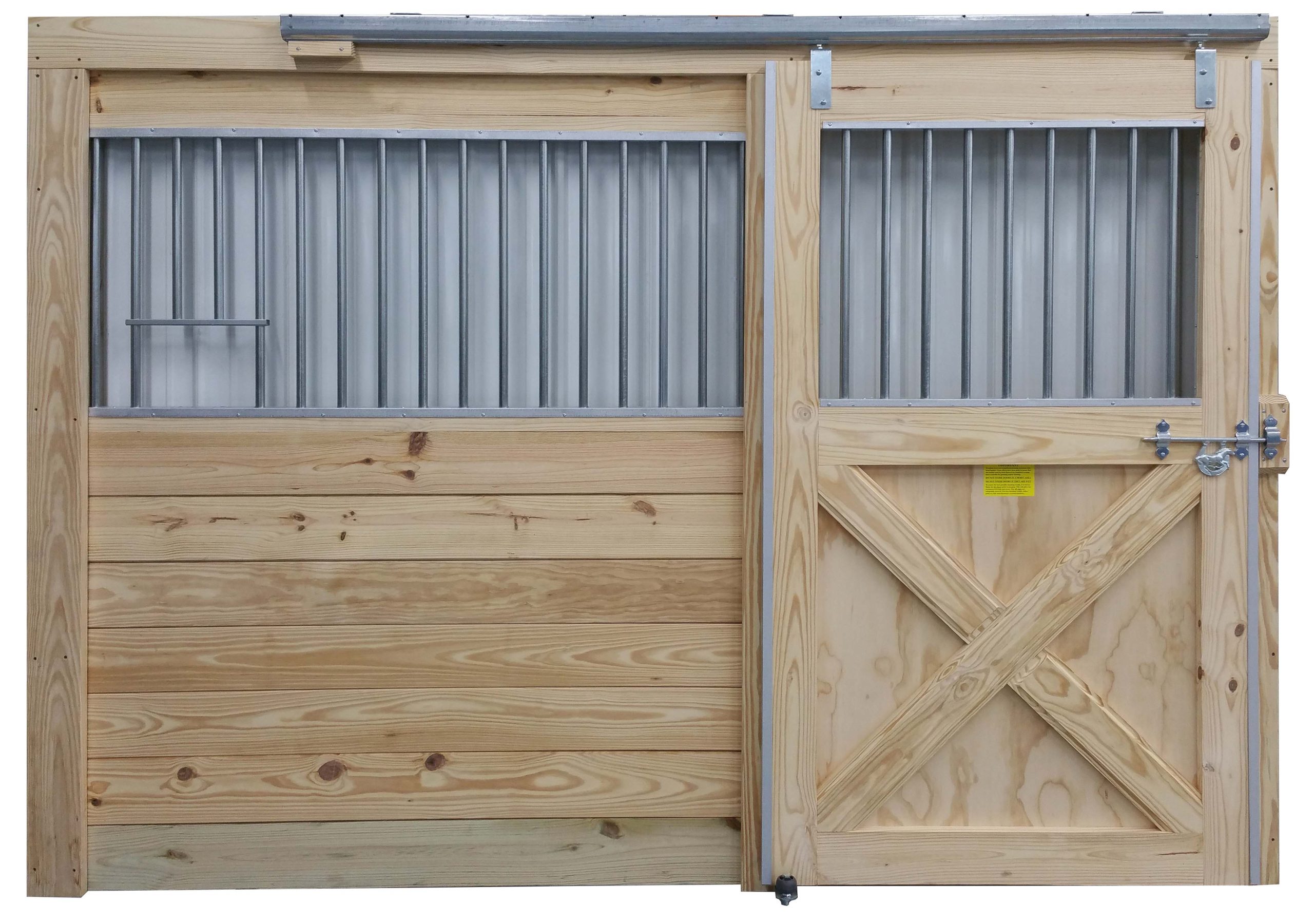 All Star Series
Bars are inset in wood – 4″ on center
Full wrap cap crib guards on grills
Decorative latch to keep doors locked
No welded grills
17 Door Styles
Galvanized standard
Black, green and burgundy powdercoat optional
Easy sliding door
Flat track or round track packages available
Lumber packages available to quote
Side grills available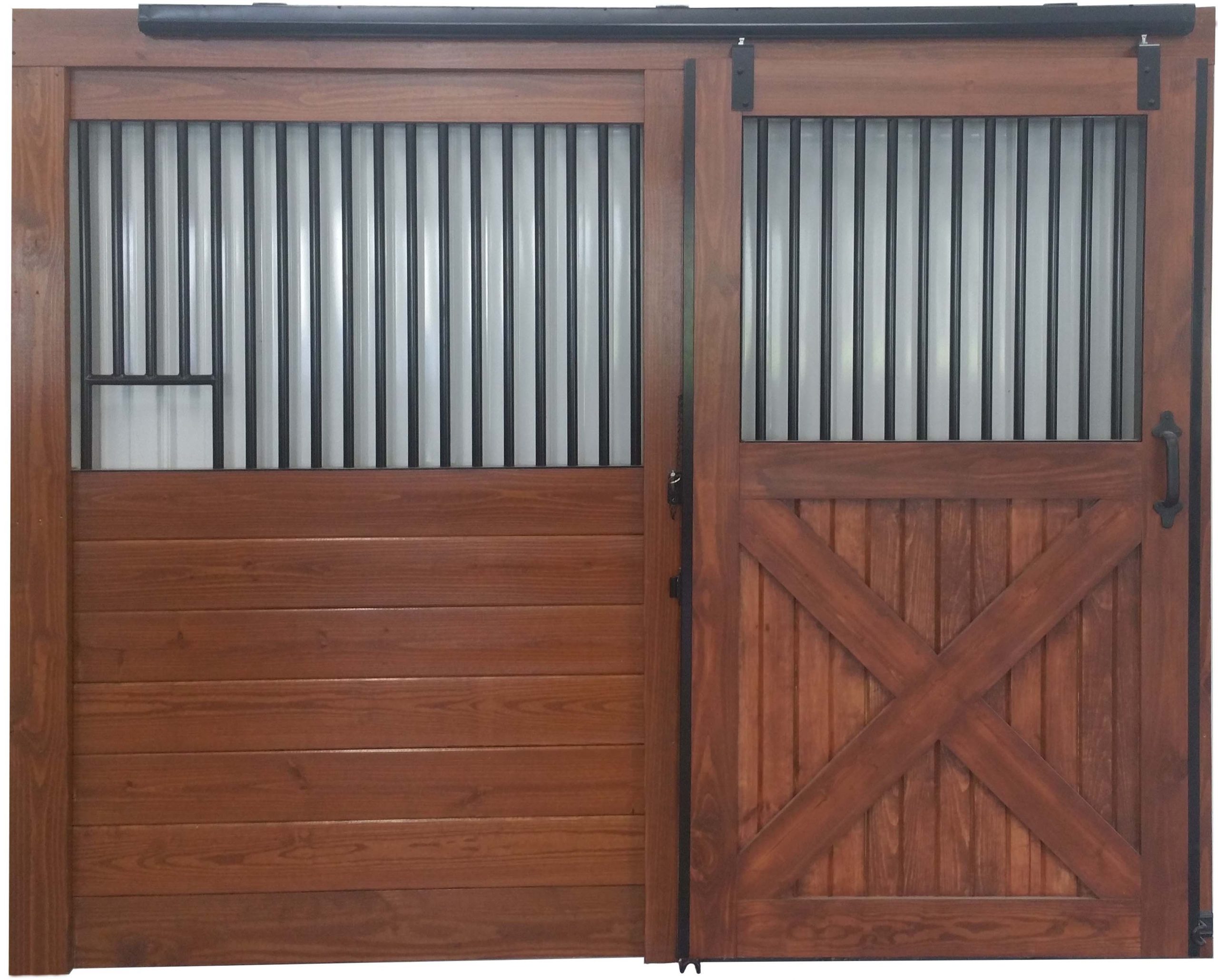 Heritage Series
Hidden welds on all grill work
Bars 3" on center
Pin latch system for safe and hidden latching
Comes with heavy duty door pull
17 Door Styles
Standard powdercoat colors: green, black and burgundy.
Custom colors can be quoted.
Flat track or round track packages available
Lumber packages available to quote
Side grills available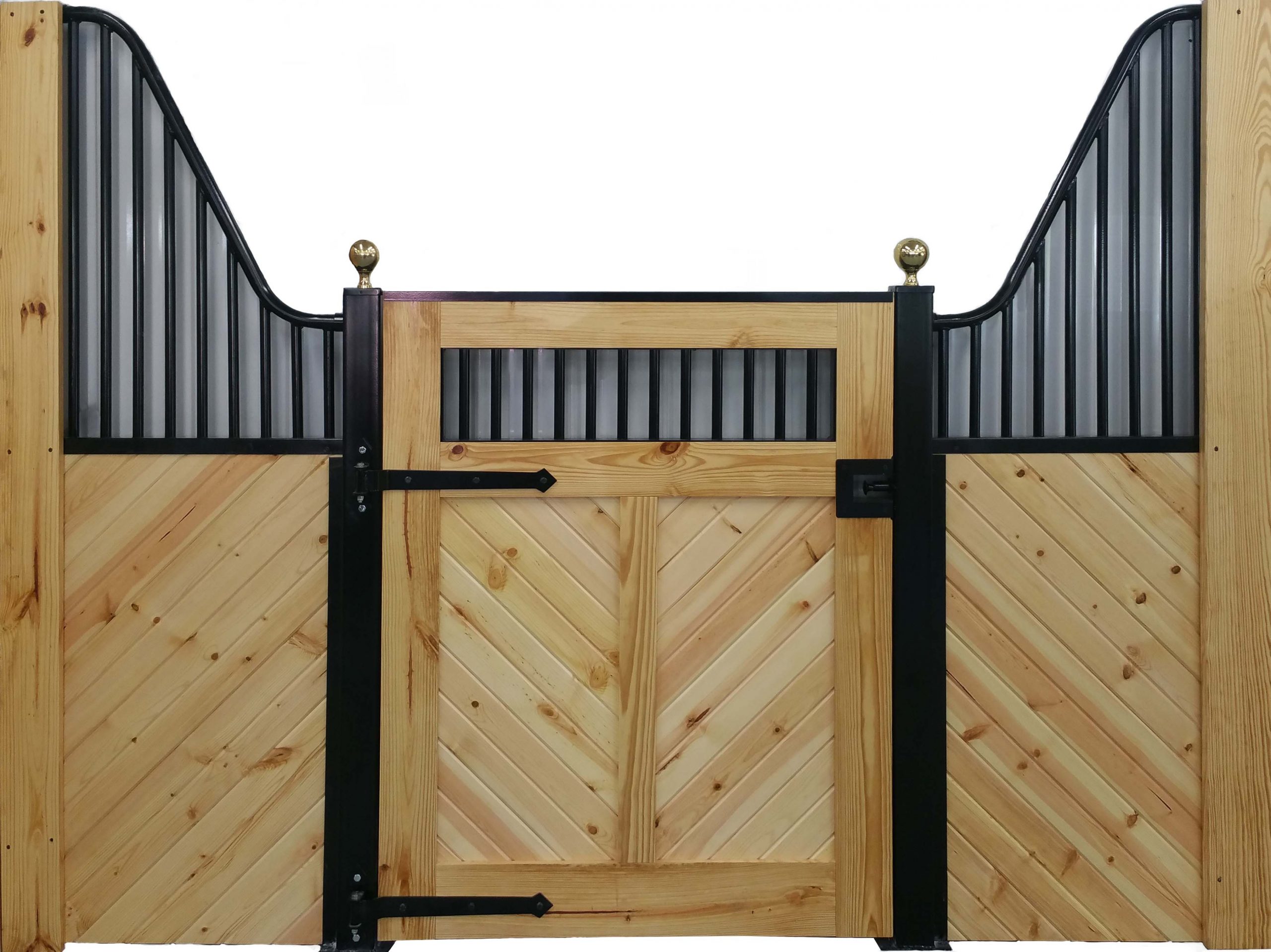 Brentwood Series
Hidden welds on all grill work
Bars 3" on center
Plunger latch system that can be opened from both sides
European style grills
5 door styles
Steel Column available
Standard powdercoat colors: green, black and burgundy
Custom colors can be quoted.
Finial ball decoration optional
Lumber packages available to quote
Side grills available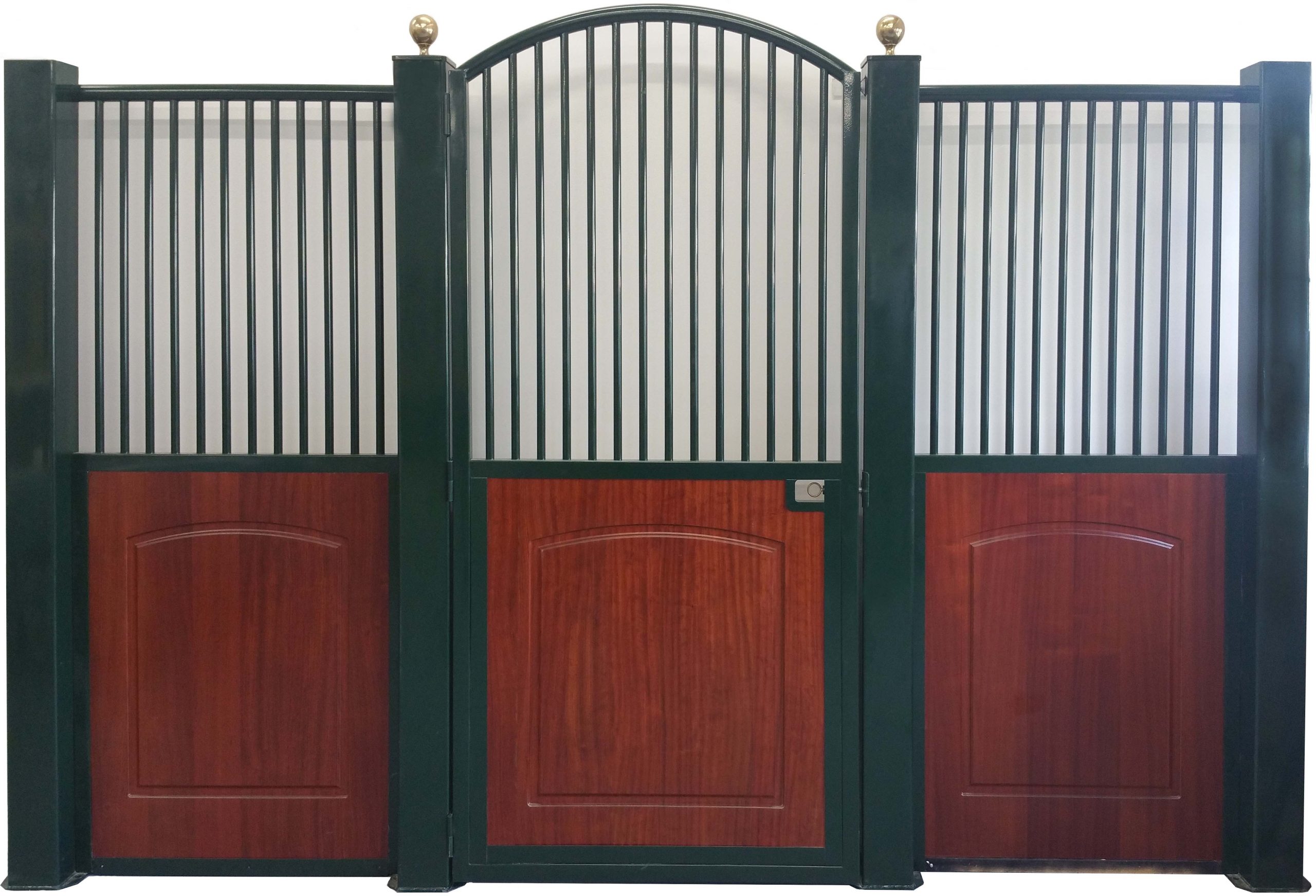 Statesman Series
Hidden welds on all grill work
Bars 3" on center
Plunger latch system that can be opened from both sides
All Steel construction
Different Panel Styles
Standard powdercoat colors: green, black and burgundy.
Custom colors can be quoted.
Lumber packages available to quote
Side grills available